Studytrip.com Gift Cards
A special gift to make a dream come true.
The world as we know it is changing, but it doesn't mean that we have to sacrifice our dreams.
That's why we are happy to present our brand new Gift Cards!
With our Gift Cards you can book any trip, ANYTIME, by the end of 2023.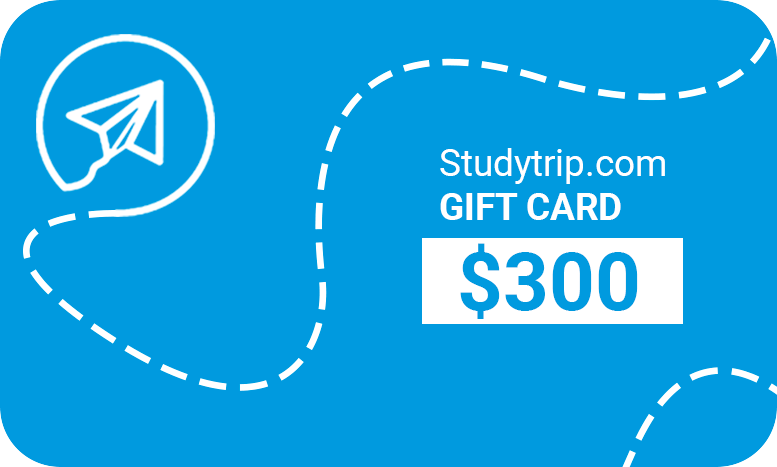 $300 value Gift Card
The gift card will be valid until December 31st, 2023.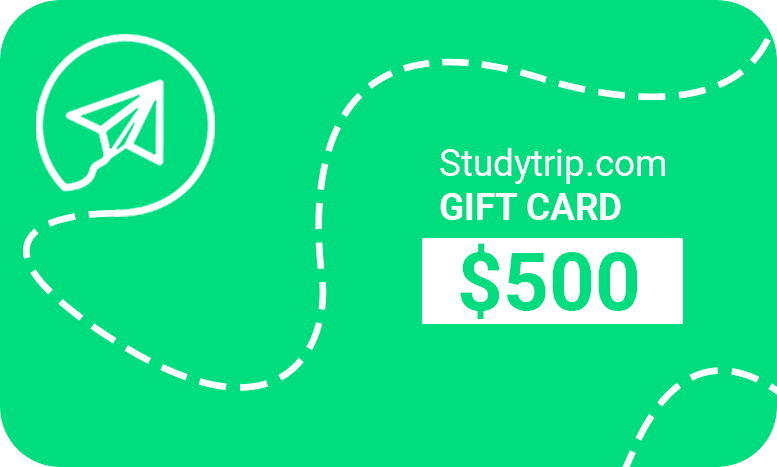 $500 value Gift Card
The gift card will be valid until December 31st, 2023.

$1000 value Gift Card
The gift card will be valid until December 31st, 2023.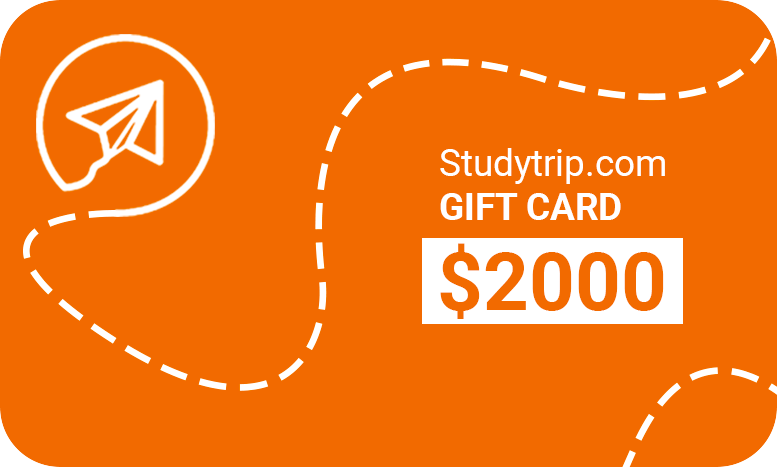 $2000 value Gift Card
The gift card will be valid until December 31st, 2023.
Buy a Gift Card
Insert your details below, select the amount and safely pay via PayPal or your Credit Card.
Frequently Asked Questions
Prices are in dollars, can I pay in euros? Can I still book a Japanese trip which is in yen?
Yes you can. You can easily pay the gift card with your credit card in dollars/euros or other currencies. If you want to book a study trip to Japan, where the price is in Japanese yen, you can simply insert the gift card code you received during the checkout process and we'll automatically calculate the current rates to give you an equivalent discount on the final invoice. As a reference, you can check the current currency rates here.
How can I buy a Gift Card?
You can buy a gift card with PayPal or Credit Card, directly from the form above, or, if you want to pay via bank transfer, you can write to us at info@studytrip.com and we'll send you all the details.
How can I use a Gift Card?
Once you have bought a Gift Card you will receive a confirmation email where we'll ask you for the traveler's details (name and email). Then you (or the person you want to give the gift card to) will receive a PDF with a special code in the next 48 hours. To use the code you have to simply add it under the "Discount Code" section in the application form.
The price of the trip is higher, can I still use my Gift Card?
Sure you can! When you book a trip you just have to pay for the application fee, but make sure to add the Gift Card code so we'll simply apply the discount to your final invoice, which you will pay separately.
What if I book a trip, I use the gift card, but then I decide to cancel my trip?
Gift cards are not refundable. But if you book a trip using the gift card and then you decide to cancel your booking, you'll receive another gift card of the same value that you can use up to 3 months from the day you received it for booking another trip.
If I buy more than 1 gift card, can I redeem them on the same trip?
Yes, if you have more than 1 gift card and would like to use it to pay towards your chosen trip that's fine. Should you wish to split the payments of your trip, you can use the gift cards.
Can I use the gift cards for all trips?
The gift cards are valid only for the trips organised by Go! Go! Nihon and Go! Go! Hanguk. You can verify who the organiser of each course is by checking each trip page (on the bottom right of the header picture) or you can contact us to check if you are unsure.