DISCOVER KOREA
K-Pop to Kimchi and everything beyond
South Korea is a high-tech, pop-culture country
with a side helping of incredible, dynamic landscapes.
The Korean culture is so definitive that it has its own name, Hallyu(한류), the wave of Korea. This encompasses an interest in everything from K-pop to Kimchi that is spreading around the globe. The rich history of Korea has left the country with an intriguing and complex culture mixing the old and new.
We have to start with the obvious, the global phenomenon of K-Pop. With an estimated fan-base of 35 million around the world, it's difficult to miss. The combination of catchy lyrics, costumes, and coordinated dance moves took the world by storm. The best place to see it though is first-hand in Korea. Here you can experience it on an entirely different level, a K-Live hologram concert.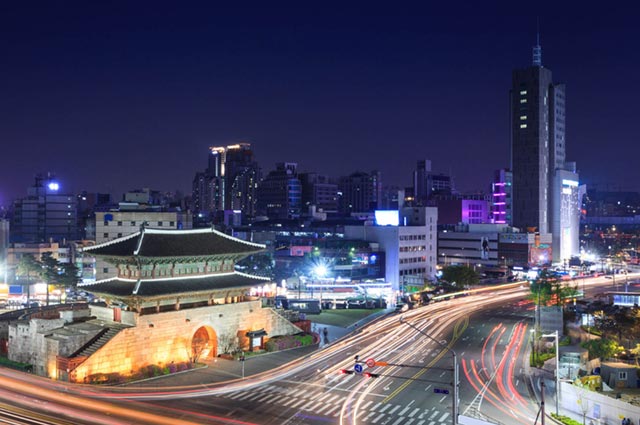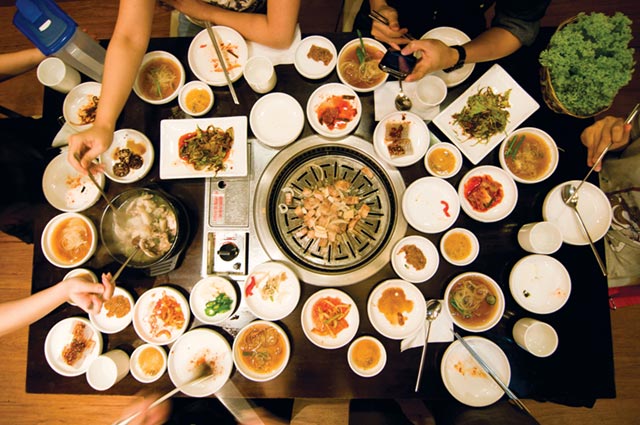 Combining virtual and augmented reality, it's almost a surreal experience. We can't forget the rest though, the traditional history of Korea provides the perfect complement to the chaos of K-pop.
Getting out to see a Korean folk village is certainly recommended. If you can, go see a traditional dance performance or a Taekwondo match while you're there. You'll gain new insight into how much the past influences the modern Hallyu.
Fantastic Food
What journey around any country would be complete without trying the local food.
The most important thing you'll notice when sitting down to a Korean meal is how it reflects the inclusive nature of the society. It's all about 'ours' rather than 'my' and sharing from the same plate is a big part of this. A lot of people think about Korean BBQ or Kimchi when they think about Korean food but there's a lot more to discover.
Jang and Banchan are considered one of the key elements of any meal and provide versatility. Jang, the collective term for sauces, and Banchan the collective term for side dishes bring any meal together. Gangnam in particular, is known for its array of Korean cuisine and a must for anyone in the area.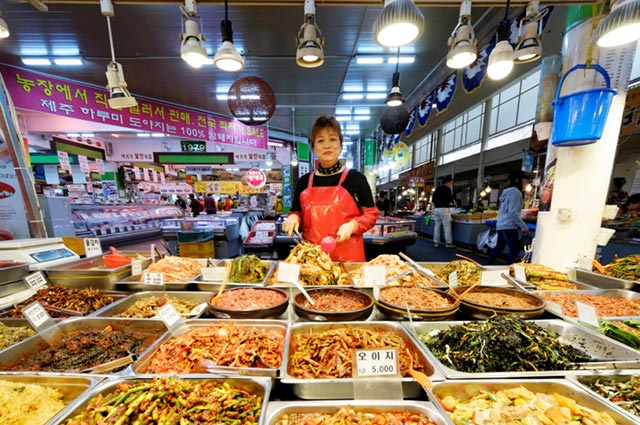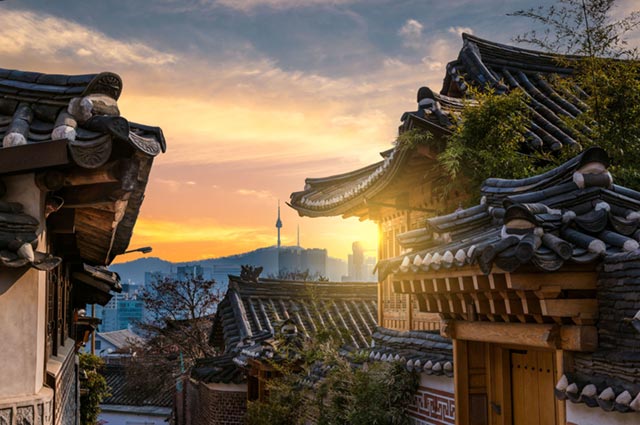 Spectacular Countryside
It's always worth remembering that any country is more than just its capital city and Seoul and Korea are no different. To get a true insight into the wonders of Korea you must travel further afield.
A few highlights include, Daegu, with a large student population it's got a cool, quirky and carefree feel and Deokjeokdo, known for its beaches and hiking for when you want to get out into the wilds of this magnificent country. If that's not quite your thing and you'd prefer to stay in the cities then Busan is an ideal combination of cityscapes, street markets, and the sea.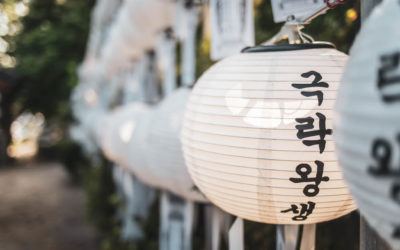 Korea
Divertimento
Il Summer Course in Corea alla fine di agosto è l'ideale per coloro che vogliono scoprire la Corea durante i mesi estivi. Potendo scegliere…
Corea
Estate 2019
Scadenza iscrizioni
31 Maggio
Scopri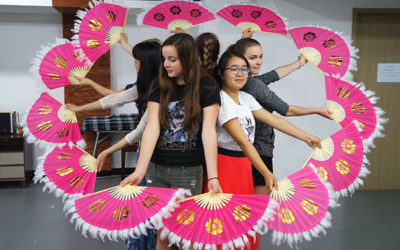 Korea
Under 18
Prenota entro 12 Maggio e
Ottieni 100$ di sconto
Corea
Estate 2019
Scadenza iscrizioni
30 Giugno
Scopri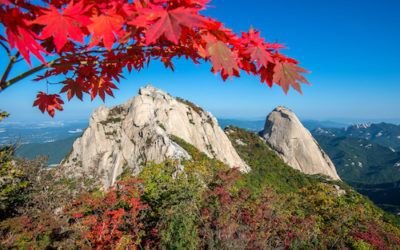 Korea
Divertimento
Prenota entro 30 Aprile e
Ottieni 100$ di sconto
Corea
Autunno 2019
Scadenza iscrizioni
31 Luglio
Scopri
Korea comes from the Korean word "고려" which is pronounced similarly (고려 was one of the Korean Kingdoms). It is also known as the 'Land of the Morning Calm' which comes from 조선.
The number 4 is considered unlucky and associated with death. Be careful to avoid it!
Korea has the world's fastest wifi. You'll be amazed.
The roofs of buildings are curved at the end to give the appearance of a smile. It's one happy place.
Korean's say 'Kimchi' instead of 'Cheese' when taking a picture.