Educational tours & school trips to Japan
Our tour packages are a perfect mix of education and cultural activities, allowing you to discover all that Tokyo has to offer, as well as traditional Japanese arts, such as the tea ceremony or learning how to play Taiko, Japanese drums.
Group trips to Japan
We organize trips to Japan with one goal in mind: offering the best possible Japanese experience and providing a painless organization process to teachers, institutions and organizations.
Our educational and cultural tours are a balanced combination of language learning and activities, in a safe, international environment. We work closely with you, the trip organizer, to create fully customizable solutions that fits your needs. Our tour packages allow you to discover the secrets of a traditional tea ceremony, test your sushi making skills, sing your favourite songs at Karaoke, learn how to play traditional taiko drums and enjoy many other unique activities as well as starting or developing your journey to learn Japanese.
We take care of everything
With our highly-vetted and trusted partners, we take the stress out of organizing your trip to Japan. We take care of the cultural activities, language schools, accommodation and more, so you can just enjoy the experience.
100% customizable tours and bespoke trips
After seven years running successful trips in Japan, we know that one solution doesn't fit all, that's why our bespoke tours can be customized and tailored to your requirements. Whether you are organizing a trip for students, employees, or for family, we'll make sure you have an ultimate break in Japan. Our wide range of activities mean that no matter what you're looking for we can build a tour package perfect for you.
Experience
Our qualified tour leaders have extensive experience in dealing with diverse groups and always go the extra mile to make sure you have an unforgettable experience.
Local staff and support
We have our own highly knowledgable, multilingual, local staff who act as your guide, translator, and general support for your trip, ensuring you have the best possible experience.
Age range
Age is just a number! We have organized trips for travelers from 15 – 55, so get in touch to see how we can help.
What students say about our service?
Spring Course
Nicole's Story (Australian)
It was really fun, I loved trying a variety of Japanese foods and hanging out with our tour guide. The school and staff super helpful, I'd attend again for sure.
Summer Course
Thomas's Story (British)
The Summer Course was my first introduction to Japan and it did not disappoint. From the moment I was welcomed at the airport to leaving the dorm for the last time, I had the most fun I have had in a long time. Getting to experience Japan with new people who became fast friends was incredible.
Youth Japan
Alex's Story (American)
Because of the program, I plan on applying to Japanese university next year because of how much I enjoyed living in Japan and how much I want to return.
Winter Course
Anthony's Story (British)
It was a very enjoyable experience. The events held by Studytrip.com were amazing and I made some great friendships with other on the course. It was a great experience that I would recommend anyone who wanted to visit Japan to try. It was fairly priced, the staff were great and the events were amazing.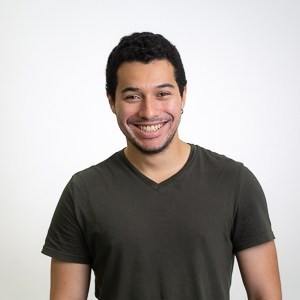 Jose (Japan)
I originally came to Tokyo pursuing my passion of the Japanese language and culture.
After studying in Japan for 4 years, I started working as Study Trip's Tour Leader. Through my work, I aim to show people the many reasons why I fell in love with this country, making sure they enjoy their time to the fullest, and engage in a cultural exchange that will enrich everyone's experience abroad. In my many years as a Tour Guide I have been able to meet a lot of amazing people and help them have the time of their life while in Tokyo.
Photos from our previous study trips
Find out how we can help you
Why choosing Japan?
Japan is one of the most advanced countries in the world, but it's still strongly linked to its traditional roots. Exploring this country you will get on a journey through time, nature, technology, history and future. Discovering a culture so different from the rest of the world will allow students to expand their horizons, and get a deeper knowledge of the world and its diversity.
Food
Japan offers all type of cuisines from all around the world, as long as its specialities, such as sushi, tempura, okonimyaki, ramen, etc. Contrary to what people think, many Japanese restaurants offer lunch and dinner for less than 1,000 yen (10$), so you can easily enjoy a delicious meal without breaking the budget.
Transportations
Japanese public transport is famous for being clean, punctual and a lot less complicated than it seems. Taking the train to school is a sure way to learn how to navigate your way around the city.
Safety
Japan is a great choice for a school trip, being that it's famous for being one of the safest countries in the world. That's why Japanese parents are able to allow their children to be independent from a young age and even takes themselves to school as early as 4 years old.