Educational tours & school trips to Korea
Our trips feature a diverse offering of Korean language education and activities so you can ride the Korean Wave (Hallyu). Create unforgettable memories as we explore Korea and uncover the vibrant history and culture behind K-pop, Korean cuisine, and Gyeongbok Palace. Create the school trips in Korea that suit your needs.
Group trips to Korea
We organize trips to Korea with one goal in mind: offering the best possible Korean experience and providing a painless organization process to teachers, institutions and organizations.
Our educational and cultural tours are a balanced combination of language learning and activities, in a safe, international environment. We work closely with you, the trip organizer, to create fully customizable solutions that fits your needs. Discover the mystery behind the Demilitarized Zone, test your culinary skills with delicious bulgogi, sing the night away in noraebang, cruise down the Han river, and enjoy many fun activities such as K-pop dancing or Taekwondo.
We take care of everything
With our highly-vetted and trusted partners, we the stress out of organizing your trip to Korea. We take care of the cultural activities, language schools, accommodation and more, so you can just enjoy the experience.
100% customizable tours and bespoke trips
After four years running successful trips in Korea, we know that one solution doesn't fit all, that's why our bespoke tours can be customized and tailored to your requirements. Whether you are organizing a trip for students, employees, or for family, we'll make sure you have an ultimate break in Korea. Our wide range of activities mean that no matter what you're looking for we can build a tour package perfect for you.
Experience
Our qualified tour leaders have extensive experience in dealing with diverse groups and always go the extra mile to make sure you have an unforgettable experience.
Local staff and support
We have our own highly knowledgable, multilingual, local staff who act as your guide, translator, and general support for your trip, ensuring you have the best possible experience.
Age range
Age is just a number! We have organized trips for travelers from 15 – 55, so get in touch to see how we can help.
What students say about our service?
Korea Autumn Course
Anna (British)
I absolutely loved my time in Korea, with the wide range of activities that Studytrip.com offered, it helped give a fun structure to exploring the city of Seoul and it's many quirks that I may not have found if I had gone there on my own. Thank you very much for a lovely experience I will hold very dearly for the rest of my life. I'll get in touch when I visit Korea again sometime in the future
Korea Summer Course
Celia (American)
I recommend this trip to anyone who's looking for an adventure even if you're scared! I had the best time of my life with this program as they are very easy to talk to and made me feel safe the entire trip!! I truly recommend them!
Korea Summer Course
Eleanor (American)
I definitely recommend Go! Go! Hanguk and the services behind it. When I was applying I did try to get some of my friends to come with me but they were busy at the time. I'll try again the next time. It was really organized, very helpful, very easy, very simple. Wearing hanbok to the palace, I didn't expect to like it as much as I did. Walking around I wasn't embarrassed or anything it was just really natural. It was nice with the setting as well and what you are wearing is really nice as well.
Korea Summer Course – August
Jason (French)
It was an incredible trip with a lot of incredible memories, Studytrip.com made it easier for me to prepare the trip and I had a lot of fun during my stay, the staff is very helpful, they are always there when you need information or advice, it's very useful!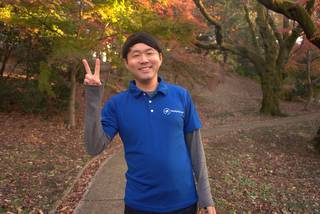 Nathan (Korea)
After traveling to Korea multiple times, I relocated to Seoul in 2014 to attend Korean language school. Leading study trips allows me to share special insights into Korean culture, even if the trips are only a few weeks. For both myself and the participants, it is exciting meeting people from all over the world that share a passion for Korea. I strive to maximize every participant's experience abroad, making the study trip an unforgettable memory.
Photos from our previous study trips
Find out how we can help you
Why choosing Korea?
Korea is on the forefront of modern technology and pop culture worldwide, with a long and vibrant history. Dive into all things Korea to discover a vastly different culture, allowing travelers to expand their horizons and gain a deeper understanding of the world and its diversity
Food
Korea offers all type of cuisines including its world famous specialities, such as barbecue, fried chicken, kimchi, and bibimbap. In general, Korea is very affordable for eating out at restaurants so students can enjoy a delicious meal without breaking the bank.
K-Culture
Encounter Hallyu, the Korean wave, firsthand right in Korea! Students will be able to see what's trending with the latest Korean cosmetics, fashion, and food! Walking the same street as famous K-pop and K-drama stars, students will learn more about why the world is falling in love with Korea, it's culture, and people.
Safety
Korea is a great choice for a school trip! It features very low crime rates and is one of the safest countries in the world. School children will often commute by themselves by foot or by public transportation. It's not uncommon to see many people out late at night enjoying the city!