September 30th - October 14th
Autumn in Japan
Tokyo in autumn - crisp air and soft sun, what more could you want
Organized by:

The Autumn in Japan study trip offers all the delights of Tokyo at the perfect time of year. As the air starts to chill and takes a crisp edge, you can wrap up and try out activities that are at the heart of Japan. Start by sticking on your yukata, relax at a tea ceremony and learn the art of calligraphy, you'll feel like you're meant to be here by the end of it. We've paired this with a homestay as the basic accommodation, so you can get that complete feeling of Japanese life. It's important to mix it up a bit as well so take a trip to Tokyo Disneyland and practice your Japanese on your favourite characters.
Play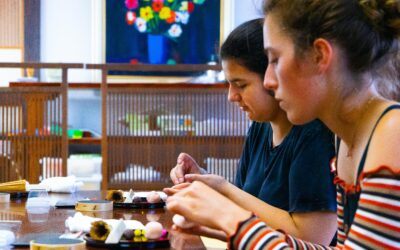 Combining the old and the new, you'll get the perfect mix of traditional Japanese culture. Starting with a tea ceremony and calligraphy and finishing with Disneyland and Odaiba you'll experience the uniqueness of Tokyo.
Study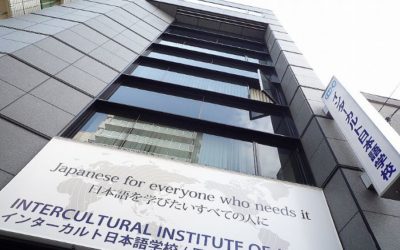 Lessons are at the Intercultural Institute of Japan one of the older schools in Tokyo. With a central location and lots of experience, you'll get the best teachers to help you on your way.
Live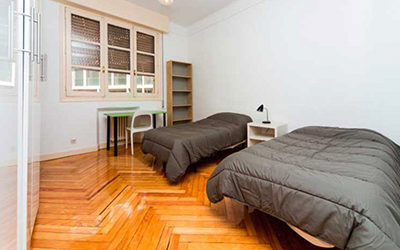 The standard accommodation for this trip is in shared budget accommodation, giving you the chance to practice your new language skills with your course mates.
Length
2 weeks in Autumn is a great time to come to Japan. With activities spread across the two weeks, you won't be bored.
Schedule
Intercultural runs morning classes, the perfect complement to our activities and a chance to spend the afternoons practicing your new skills.
Level
All levels are accepted for this trip but we do recommend learning some hiragana and katana before you start. For more information on course levels please get in touch to check that course is suitable for you.
Group Discount
Book with a friend and you'll receive a group discount of 15,000 yen each! For groups of 3 or more you could save up to 60,000 yen between you.
Activity Schedule
Week One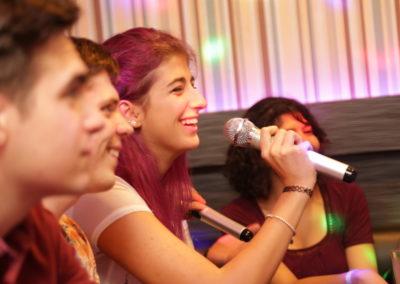 Sing your heart out at Karaoke
Get together and pick your favourite songs to sing along to. All the hits you can't get out of your head both Japanese and International!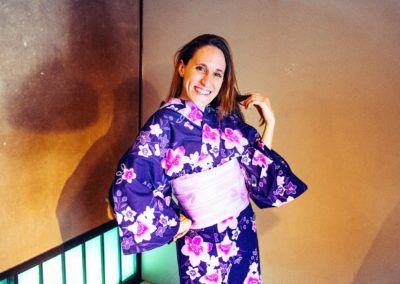 Learn how to wear a yukata
Learn how to properly wear a yukata, a traditional Japanese Kimono, and learn a Nihon Buyo, a traditional Japanese dance. You'll look like you've always lived here.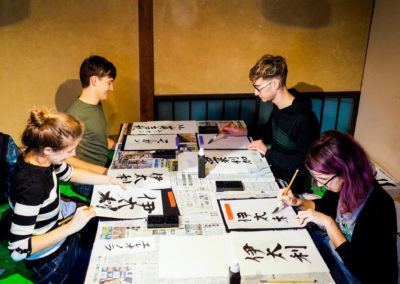 Try some Creative Calligraphy
Japanese calligraphy or 'shodo' truly is an art form. Why not pick your favourite character from your lessons and turn it into your own personal artwork.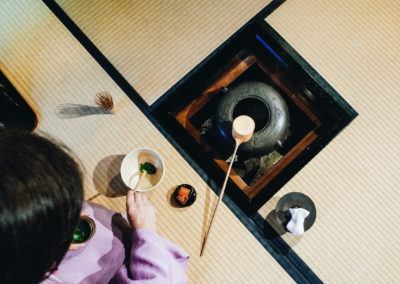 Relax at a Tea Ceremony
It's the cornerstone of Japanese society and often known as Sado. Performance and green tea are at the heart of the Japanese tea ceremony. Why not bond with your new friends over this ancient ceremony.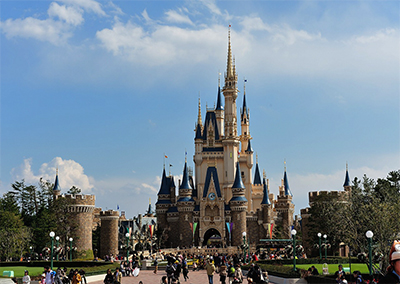 Meet your heros at Disneyland
Nothing is more magical than Disneyland at Christmas. Come with us to the world-famous theme park and lose yourself in the mystery of this extraordinary place.
Week Two

Dine at Alcatraz
A dining experience with a difference, have your dinner while locked up. Get served by some special waitresses in this weird and wonderful Alcatraz restaurant.

Climb Tokyo Skytree
See the sights of Tokyo from a different angle, above! Climb up to the top of the Tokyo Skytree for some amazing views across the metropolis.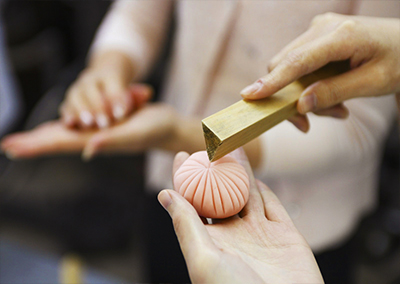 Make some tasty wagashi
Join this alternative session and learn how to make wagashi - traditional Japanese sweets. See if you can craft with mochi and anko and then, best of all, taste your creations.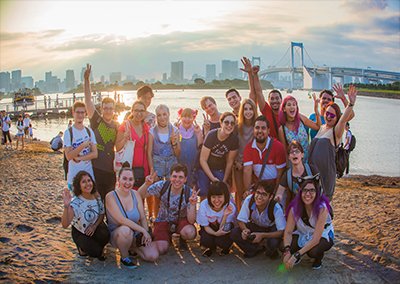 Cruise down from Asakusa to Odaiba
Wonder at the traditional delights of Asakusa, before hopping on a boat to cruise down to Odaiba to see the new giant Unicorn Gundam.
Choose your plan
Dine at Alcatraz

A dining experience with a difference, have your dinner while locked up. Get served by some special waitresses in this weird and wonderful Alcatraz restaurant.

Sing your heart out at Karaoke

Get together and pick your favourite songs to sing along to. All the hits you can't get out of your head both Japanese and International!

Climb Tokyo Skytree

See the sights of Tokyo from a different angle, above! Climb up to the top of the Tokyo Skytree for some amazing views across the metropolis.

Cruise down from Asakusa to Odaiba

Wonder at the traditional delights of Asakusa, before hopping on a boat to cruise down to Odaiba to see the new giant Unicorn Gundam.

Make some tasty wagashi

Join this alternative session and learn how to make wagashi - traditional Japanese sweets. See if you can craft with mochi and anko and then, best of all, taste your creations.

Learn how to wear a yukata