November 4th - November 17th
Colourful Japan
Wonder at the vibrancy of Japan in the Autumn
Organized by:

The Colourful Japan study trip lets you appreciate the nature of Japan in all its glory. The crispness of the leaves underfoot and the colour on the trees up above. Just wandering through the countryside will seem enough, but why stop there? It's certainly important to try the momijigari or 'leaf hunting', so take a trip with us to Nikko and enjoy all the different colours of the mountains. Famous for yuba or 'tofu skin', why not try one of the famous age yuba manju or buy some yuba souvenirs to take home with you. This course is also a great opportunity to study the language at one of the central language schools of Tokyo, Intercultural.
Play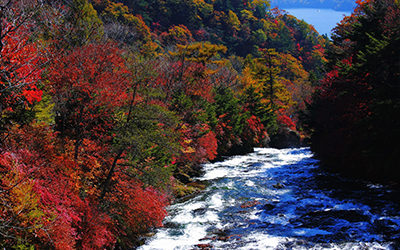 There are plenty of chances to get out into nature on this course, with some momijigari and a trip to Nikko. You'll want to warm up afterwards and the Nabe and Sake will certainly help with that.
Study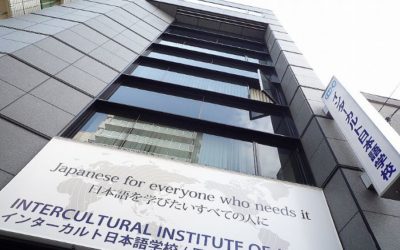 Lessons are at the Intercultural Institute of Japan one of the older schools in Tokyo. With a central location and lots of experience, you'll get the best teachers to help you on your way.
Live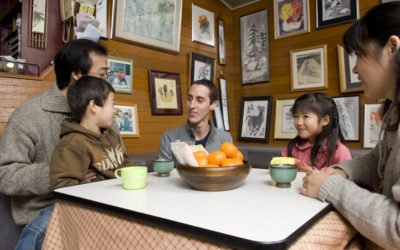 A homestay is included in the cost of the course and makes you feel like you're in a home away from home with a host family. Perfect for this cozy autumn course.
Length
At 2 weeks long, it's full of great activities and means you won't miss out on the colourful leaves.
Schedule
Intercultural puts on morning classes. This allows for afternoons to try some activities, practice your new skills and hang out with friends.
Level
All levels are accepted for this trip but we do recommend learning some hiragana and katana before you start. For more information on course levels please get in touch to check that course is suitable for you.
Group Discount
Book with a friend and you'll receive a group discount of 15,000 yen each! For groups of 3 or more you could save up to 60,000 yen between you.
Activity Schedule
Week One

Marvel at the momiji
Autumn is one of the best seasons in Japan with beautiful red and yellow leaves, momiji, everywhere. Take part in the momijigari, the leaf hunting tradition of the Japanese people.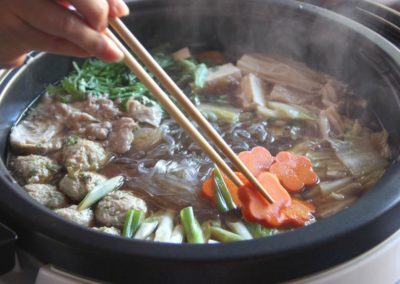 Enjoy some Chanko Nabe
Tuck in to some sumptuous chanko nabe, the hearty dish at the core of the sumo diet. Perfect for warming you up on a cold winters day.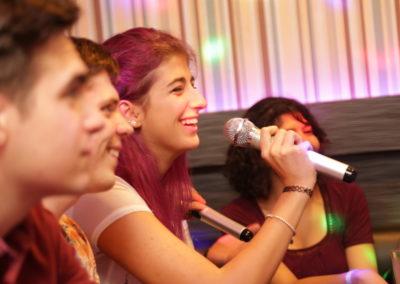 Sing your heart out at Karaoke
Get together and pick your favourite songs to sing along to. All the hits you can't get out of your head both Japanese and International!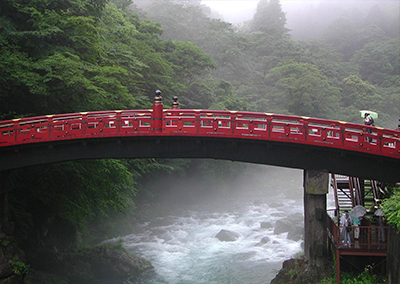 Travel to Vibrant Nikko
A breathtaking site in the autumn months, a trip to Nikko is a must. Behold the ornate Edo shrine against the backdrop of the red and yellow leaves.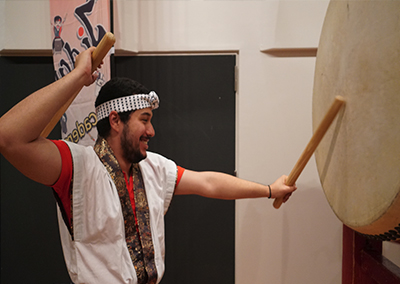 Be Loud and Learn Taiko
Traditional Japanese drums commonly known as Taiko are great for making some noise. Watch some professionals at work, then give it a go yourself and see if you have the rhythm.
Week Two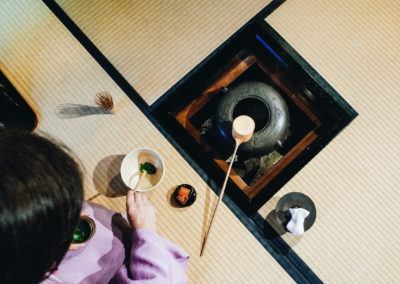 Relax at a Tea Ceremony
It's the cornerstone of Japanese society and often known as Sado. Performance and green tea are at the heart of the Japanese tea ceremony. Why not bond with your new friends over this ancient ceremony.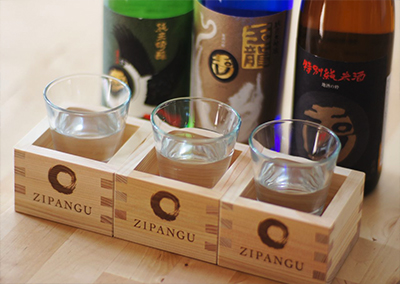 Sample some sake
Sample the delights of a local sake brewery in a guided tour followed by some sample tasting. Spot the difference and see if you could become a connoisseur.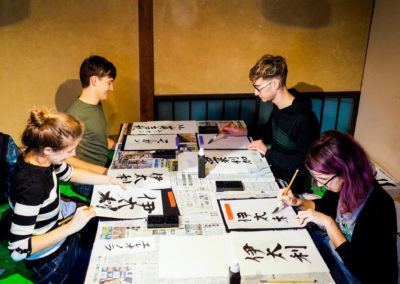 Try some Creative Calligraphy
Japanese calligraphy or 'shodo' truly is an art form. Why not pick your favourite character from your lessons and turn it into your own personal artwork.

Lose yourself in Sunshine City
It's a bit more than your average shopping centre with many unusual attractions. Go mad in Sunshine City in Ikebukuro, you'll never get bored.
Choose your plan
Marvel at the momiji

Autumn is one of the best seasons in Japan with beautiful red and yellow leaves, momiji, everywhere. Take part in the momijigari, the leaf hunting tradition of the Japanese people.

Enjoy some Chanko Nabe

Tuck in to some sumptuous chanko nabe, the hearty dish at the core of the sumo diet. Perfect for warming you up on a cold winters day.

Sing your heart out at Karaoke

Get together and pick your favourite songs to sing along to. All the hits you can't get out of your head both Japanese and International!

Lose yourself in Sunshine City

It's a bit more than your average shopping centre with many unusual attractions. Go mad in Sunshine City in Ikebukuro, you'll never get bored.

Sample some sake

Sample the delights of a local sake brewery in a guided tour followed by some sample tasting. Spot the difference and see if you could become a connoisseur.

Be Loud and Learn Taiko

Traditional Japanese drums commonly known as Taiko are great for making some noise. Watch some professionals at work, then give it a go yourself and see if you have the rhythm.

Enjoy a Tea Ceremony