March 3rd - March 16th
Cool Japan
Make your own kind of cool
Organized by:

Japan is known for being cool and what better place to see it all than in this 2-week immersive adventure. Discover all things Cool Japan in the heart of Tokyo. Whether you like modern pop culture or you prefer to see the tradition of a country, this course has it all. You can have fun with a VR experience and follow it up with learning traditional techniques like Furoshiki and Shibori. What better way to understand your favourite anime than by learning Japanese at one of Tokyo's language schools, close to Akihabara, the home of tech.
Play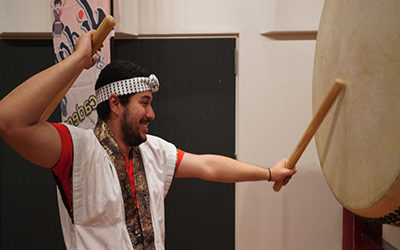 We mix a range of activities from old and new Japan that make it super cool. You can dive into the history at a traditional matsuri or experience some VR and see a whole new world.
Study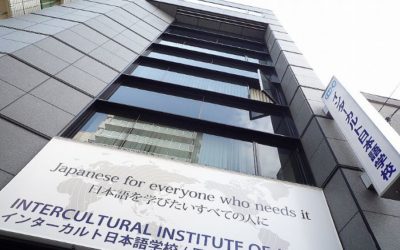 A central Tokyo school, Intercultural Japan is one of the older schools we work with. Meaning they've got plenty of experience to help you learn Japanese.
Live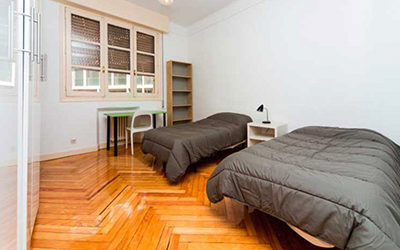 The standard accommodation for this trip is in shared budget accommodation, giving you the chance to practice your new language skills with your course mates.
Length
At 2 weeks long, it's the ideal length to get away from home and discover something new.
Schedule
With morning classes there's a chance to practice what you learnt in the morning at the afternoon activities.
Level
All levels are accepted for this trip but we do recommend learning some hiragana and katana before you start. For more information on course levels please get in touch to check that course is suitable for you.
Group Discount
Book with a friend and you'll receive a group discount of 15,000 yen each! For groups of 3 or more you could save up to 60,000 yen between you.
Activity Schedule
Week One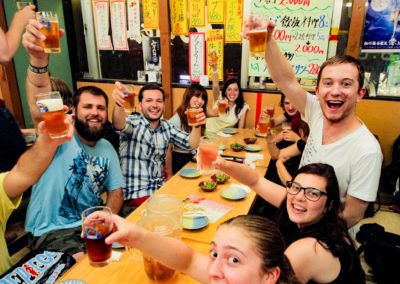 Dine out at an Izakaya
No trip to Japan is complete without a trip to a traditional Izakaya for an after-school drink. Bond with your fellow travellers over a drink and some delicious food.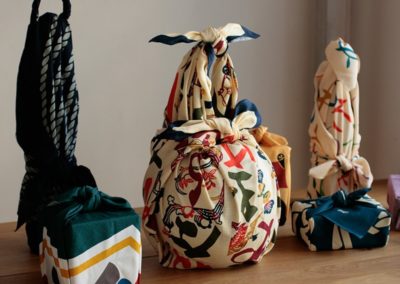 Relax and be creative with Furoshiki and a tea ceremony
Learn how to wrap your gifts with elegance and learn furoshiki, Japanese traditional wrapping with cloth. Follow it up with a relaxing tea ceremony.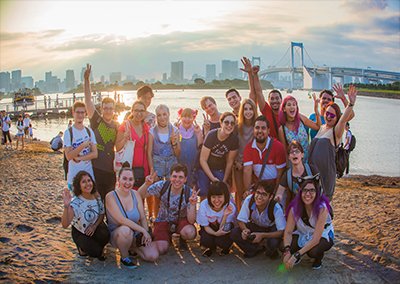 Cruise to Odaiba and Spocha fun
We take you on a cruise down to Odaiba, Tokyo and let you loose for some fun at the Spocha entertainment complex.
Week Two

Miso making workshop
Learn how to make this staple of Japanese Cuisine. Take your new skills home and impress your friends.

Experience Shibori
Learn how to dye your own cloth amazing patterns with this Shibori workshop. This manual resist dyeing technique is recognisable throughout Japan.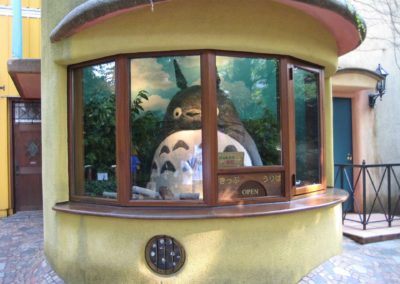 Wander and wonder at the Ghibli Museum
Ghibli brings its characters to life in the studio's own museum. With recreations of scenes and life-size characters, it's a truly wondrous place and a must-see for any anime fan.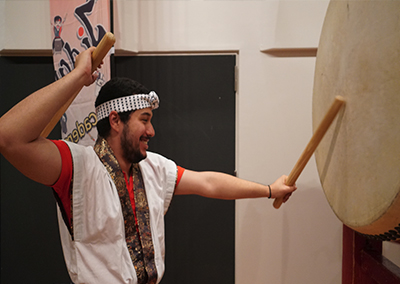 Be Loud and Learn Taiko
Traditional Japanese drums commonly known as Taiko are great for making some noise. Watch some professionals at work, then give it a go yourself and see if you have the rhythm.
Choose your plan
Chow down at an Izakaya

An izakaya is a traditional Japanese tavern most people go to after work with their colleagues for food and drinks.

Try VR in the heart of Tokyo

Experience VR and lose yourself in your adventures. Follow it up by belting your favourite songs at Karaoke.

Miso making workshop

Learn how to make this staple of Japanese Cuisine. Take your new skills home and impress your friends.

Cruise to Odaiba and Spocha fun

We take you on a cruise down to Odaiba, Tokyo and let you loose for some fun at the Spocha entertainment complex.

Relax and be creative with Furoshiki and a tea ceremony

Learn how to wrap your gifts with elegance and learn furoshiki, Japanese traditional wrapping with cloth. Follow it up with a relaxing tea ceremony.

Experience Shibori

Learn how to dye your own cloth amazing patterns with this Shibori workshop. This manual resist dyeing technique is recognisable throughout Japan.

Wander and wonder at the Ghibli Museum

Ghibli brings its characters to life in the studio's own museum. With recreations of scenes and life-size characters, it's a truly wondrous place and a must-see for any anime fan.

Be Loud and Learn Taiko

Traditional Japanese drums commonly known as Taiko are great for making some noise. Watch some professionals at work, then give it a go yourself and see if you have the rhythm.

Activity Transportation

Travel/Health Insurance

Language Classes

Basic Accommodation

Welcome Pack
Total Cost
Bronze
Yes
Yes
Yes
Not
Not
Not
Not
Not
Not
Yes
Yes
Yes
Yes
¥ 273000